Take a step into heaven and enjoy endless comfort for your feet.


The Pillow Slides are soft, thick, and comfortable relieving your foot and joint pain. Wear them all day and experience what walking on pillows feels like!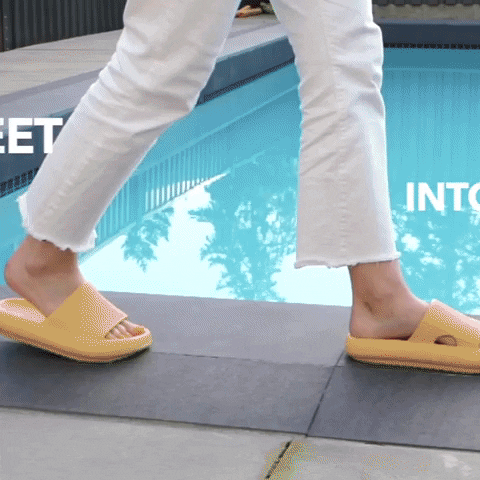 Foot Pain
Have you ever got home from a long day, taken off your shoes, and sighed in pain?
Imagine putting your foot into the Pillow Slides, a therapeutic cushion slipper that compresses and relaxes your foot with each step.


Bad Joints
The Pillow Slides are ergonomically designed, the toe-to-tail is
15° angled balancing the pressure from your feet through to your hips. You'll notice instant relief for your sore feet, ankles, knees, and hips.


All-Day Comfort
Built with 4.5cm thick, anti-chafe, anti-slip EVA compression material to support and comfort your feet at all times. The softness reduces the pressure of walking, get a pair for both outside and inside for all-day comfort. 


Anti Slip
The Pillow Slides are designed with anti-slip textured material to prevent you from slipping and falling as well as keeping your foot from coming out. You also won't experience any chafing or blisters in the Pillow Slides.

Also, they're super lightweight. You won't even notice they're on!
A step into foot comfort starts with the Pillow Slides, Save 60% Off Today.